Audi recently demonstrated 'Robby', their second generation self-driving RS7 at the Sonoma Raceway in California. It's faster on track and 400kg lighter than before. This release shows that Audi are still ploughing ahead with their autonomous driving technology.
Audi RS7 Concept – 'Robby'
Audi have called the concept 'Robby', this latest version carries over all of the sensors, cameras and GPS radars from the previous Audi RS7 Piloted Concept, but somehow weighs 400kg less than before. With less weight meaning reduced running costs and performance gains. Next year this technology will be coming to road cars with Audi's all-new A8 saloon, this will be the German brand's first production model set to feature autonomous driving technology.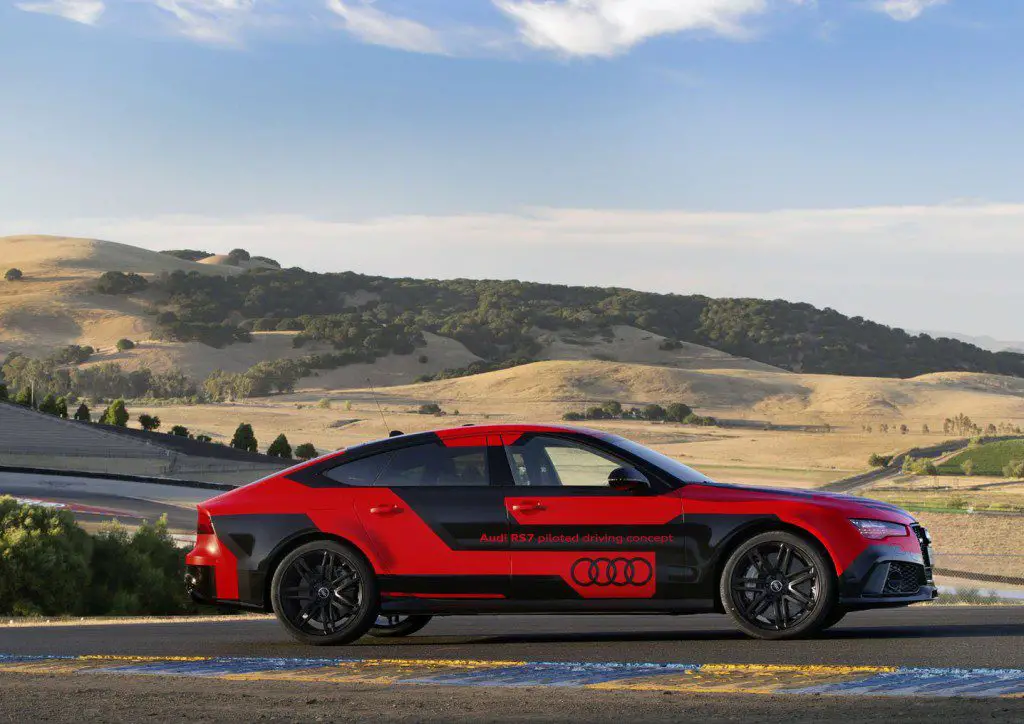 To show how good the technology is, Audi put the self-driving RS7 around the Sonoma Raceway in California, it lapped the two and a half mile circuit in 2:01.01. Audi say the RS7 'turned in lap times that were better than those of sports car drivers'.
Performance Figures
The power in the updated car remains unchanged, it has a 4.0-litre twin-turbo V8 producing 552bhp, but having lost 400kg the acceleration has improved. Audi has not yet released any performance figures.