Now one would argue that the McLaren 570S is a very capable car already but the British sportscar brand has decided it's not quite enough. So the British brand has drawn even more inspiration from its motorsport heritage and is now able to offer an option called the 'Track Pack'.
What is the Track Pack?
Available to order immediately is designed for those who are looking to get more out of their 570S when on the track, which should be no surprise, given the name. The pack includes a new rear wing which is 12mm higher than the standard model to give more downforce – 29kg more in fact when the car hits 150mph. This means you will be able to corner faster and harder, meaning faster lap times and bigger bragging rights, which are surely worth their weight in gold alone.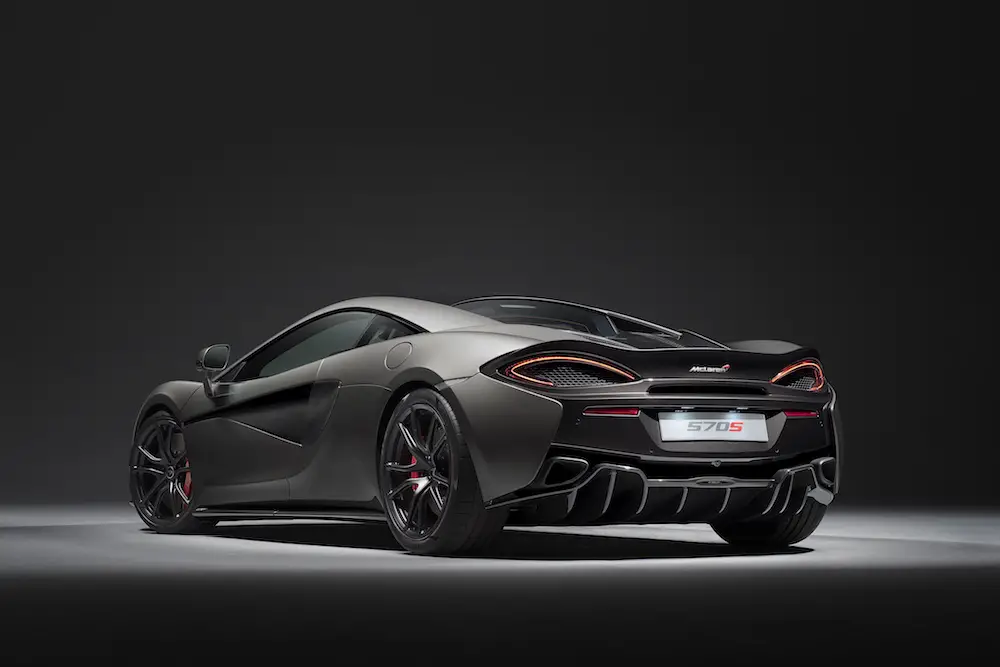 Other additions include visual upgrades such as a McLaren Special Operations roof finish in Dark Palladium and a stealth-finish Sports exhaust. Nice. The car will be lighter too, thanks to weight-saving measures such as replacing the leather interior with alcantara. A track telemetry system will also be installed so you can keep track of your lap time or bore your friends into submission when talking about it. What won't bore them though is knowing that you own a car which will do over 200mph and will hit 124mph in under 10 seconds.
The price for this pack? Well you may want to sit down for this. There's no easy way to say it so I'm just going to say it – it's £16,500. Time to get saving…