The Fastest Electric car in the World Comes From 1974
What do you think of when I say electric car? Economy, saving the planet, the G-Wizz. What about fast? Well you may have to change those perceptions after watching an Enfield 8000 electric city car do the ¼ mile at Santa Pod raceway in under 10 seconds. The highly modified Enfield owned by former Fifth Gear presenter Jonny Smith is officially the fastest road legal electric car in the world. Dubbed the Flux Capacitor, the little electric car set a time of 9.87 seconds at 121 mph.
Just a tad More Power Over Standard
The Enfield 8000 from 1974 originally came with a 6 kW electric motor (around 8 hp) but Smith decided correctly that this wasn't nearly enough, so threw those out and gave the car a little boost in the form of 188 Lithium-ion batteries, pumping the power up to 800 bhp. However, the rest of the car has remained fairly standard, with Smith saying: "Originally the car was designed to drive up to speeds of 40 mph. Now it triples the speed within a quarter of a mile without any aerodynamic alterations, which is testament to the original design."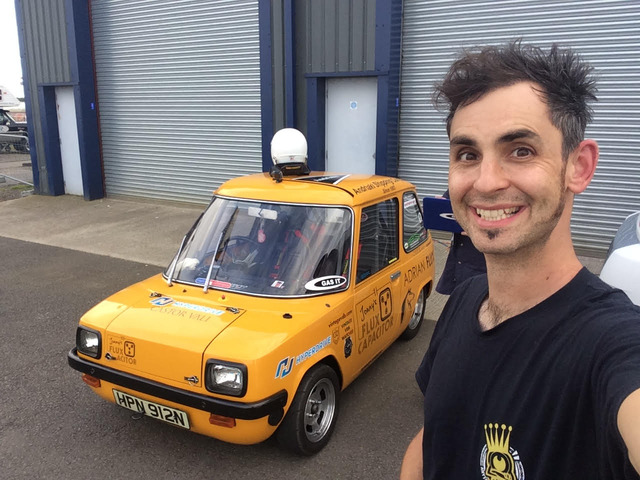 The Name was Taken From Back to the Future, of Course
For context, Jonny has previously put the car up against a McLaren 650S and a LaFerrari, and the winner wasn't the million pound hyper car, but the tiny little yellow blob. And yet, the little yellow blob is still tax and congestion charge exempt. Who said electric cars weren't fast?
Sources: MK1Kieran Flux Capacitor