I thought the 458 Speciale was dead, after the release of the 488 I never even thought that we would see any special edition 458s being released. But sometimes it is pretty good to be wrong.
We can see here that Ferrari have released a one-off special edition built by the Ferrari Styling Centre. This could be the very last of the 458 Speciale and they have called it the Ferrari 458 MM Speciale.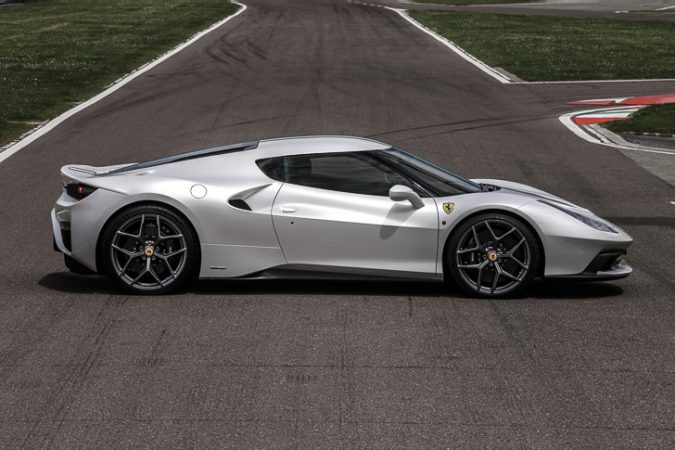 This car is powered by a tasty 597 bhp 4.5 litre V8 which is able to get the car from 0-60 mph in 3.0 seconds. We don't know what has been changed with the engine or the running gear for this special edition, but we will just have to wait until more info is released.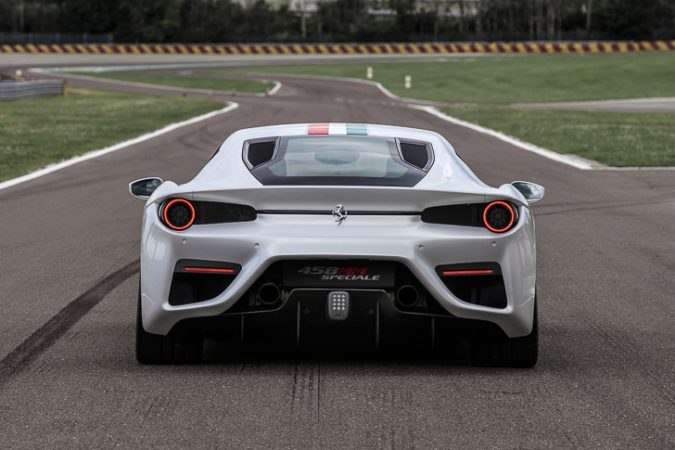 [highlighted]Ferrari 458 MM Speciale Changes[/highlighted]
From what we can tell, most changes have occurred on the outside of the car. The 458 MM Speciale is more aggressively styled than ever. You will see the black A-pillars now create a wrap around windscreen that looks like a visor. This could be a link back to the 1984 Ferrari GTO. The air intakes have been revised on either side to get a bit more airflow to that v8 engine. The light clusters at the rear have been slightly modified and the car is now sitting on some very nice new alloy wheels. To me this car looks a bit more Lotus Evora than Ferrari, but however you look at it, it still looks great.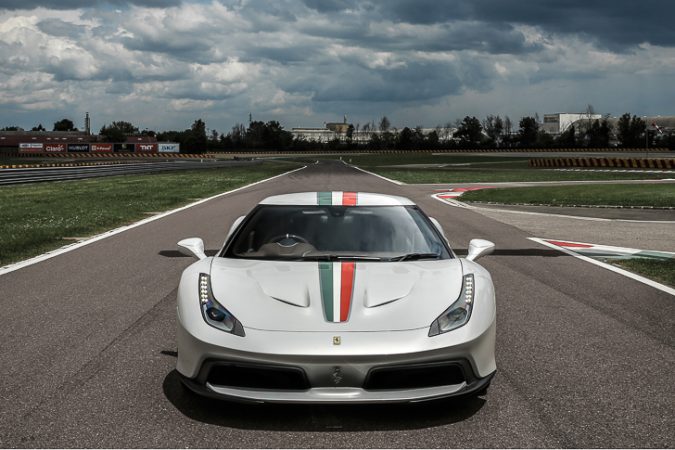 The car is currently still up for grabs for you so if you have some cash burning a hole in your pocket and would like to own possibly the best Ferrari 458 Speciale known to man, this could be the car for you.