Top Gear aired the final episode of the series on Sunday and I'll be honest I don't really know if it was a good show or a bad show. We start off with Chris Harris in the new Honda NSX, which was great. Chris has been the star of the new Top Gear series and has been the stand out member of the new group. Of course, everyone on the internet already knew he was great but it's nice to see him get a much wider appreciation from a global audience. The NSX film was really very good, brilliantly shot by the consistently amazing camera crew, although the added CGI effects grew a little tiresome after a while. But overall a good film to start the show off with.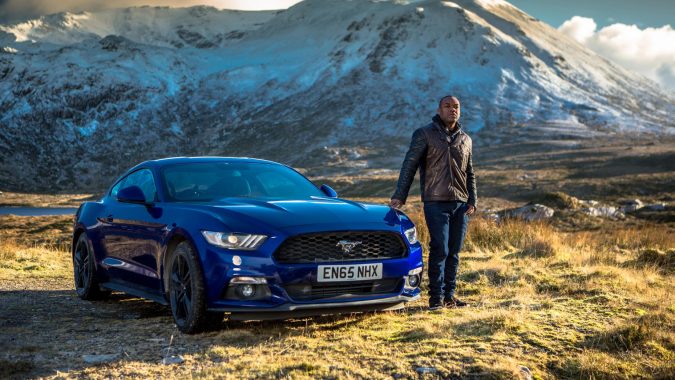 Rory Reid Takes a Shine to the Mustang
The second film of the night came from Rory Reid who was testing the new Ford Mustang, both the 5.0 litre and the 2.3 litre Ecoboost were featured which was nice as Top Gear has always featured only the top-of-the-range model over their less expensive, more economical siblings. The Mustang film was also another example of the great driving roads here in the UK, which seems to have been a focus of Rory's film, excluding the Tesla Model X obviously. The Mustang film also showed the great love the UK already has for the Mustang thanks to Reid's commentary. A car that had always been a bit of a difficult one to live with in the UK, has now been portrayed as the sports car it should be rather than the big fat tub of American lard that old Top Gear would have portrayed it as.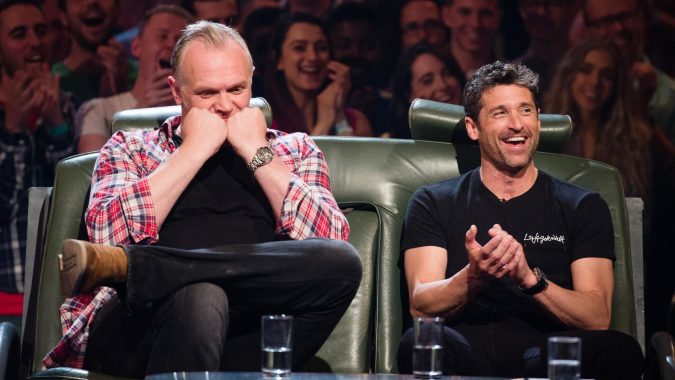 Here we go Again
I'm not even going to mention the next part, which was the Star in a Reasonably Priced Car segment, I know I should but it just gets me too irate…
ARRRGGHH! Why do you do this Chris Evans? Why? The old interview segments may have been bland but at least they weren't so awkward that I wanted to tear my own eyes out. And the introductions, I know I've moaned about them before but why must you have the guests introduce each other, we know it's scripted but come on; Patrick Dempsey probably doesn't even know who Greg Davies is, let alone the third series of his sitcom Man Down. Just cancel the segment for next series and bring back the news section you currently show on Extra Gear. They were always popular on old Top Gear, so why not try to recreate it, which I will admit Reid and Harris do rather well on Extra Gear.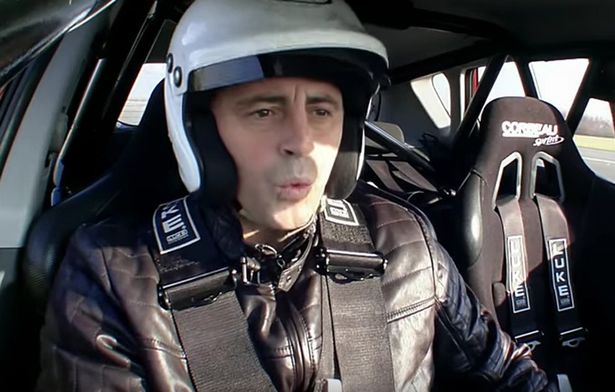 Joey Takes on the 911R
The next section saw Matt LeBlanc take on the Porsche 911R, and I'm not sure how to describe it really, the only thing I can say is it was rather Joeyish. What with Matt saying the Porsche has a convenient slot for your sandwich and it being hot enough to roast a chicken (with an added ping sound effect) this was a strange review. All these thing considered though I did like it, Matt is generating his own personal style to car reviewing that is quite new and refreshing. The 911R is a great car, and I think Matt was right in his outcome, of it being a real drivers car, over the more track orientated GT3 and top of the range Turbo models.
Rehash After Rehash After Rehash
Here's where the show takes a turn for the worse and guess what it featured: Chris Evans. Chris decided it was a good idea to test a modernised British sports car. Good idea, could lead to a great film. First he shows off an Aston Martin DB5 that had been modernised, he then went on to drive a Jaguar E-Type that had been modernised. Hmm, that sounds familiar, you may be saying, and it should. A certain Jeremy Clarkson tested the same exact cars, ten years ago on a small motoring show called Top Gear. This film was a complete rehash of that old film, with him eventually driving an MGB that had been modernised, and then started rambling on about the joys of the classic British sports car (another rehash) everything we've heard before, and nothing new. What would have been better, and maybe only a little bit of a rehash, is to recreate Clarkson's fantastic film about the Aston Martin V12 Vantage. In the film Clarkson barely says a word and just lets the sound of the engine and the fantastic camera work speak for themselves. That's all Evans needed to do but that would have involved stopping talking and that would never happen.
What am I Watching Right now?
For the final part of Top Gear it went from bad to just plain weird. The finale of the new series saw the presenters take each other on in a contest to see who could jump the furthest over Top Gear's new Rallycross jump. Chris Harris won by taking a considerable run up and jumping 14 metres. For some unknown reason, we also saw the referee from Gladiators, that we saw in the first show of the series. I'm still not sure why he was there. If you saw my live tweet session, which I did over every show, you saw my opinion of it but for those who didn't it was just a stream of random confusion over where Top Gear had gone, it really left a bad taste in the mouth, and was really horrible to watch.
The Final Summary
In summary I think it was an good show, spoiled at the end by Chris Evans and the long jump contest. Three out of five isn't bad is it? Well, the series is over now so we can reflect on what has gone on over the past six weeks. The worst part of the show is its leader Chris Evans; he just isn't up to snuff, and the entire internet agrees. But if rumours are true, we could see a very different show come the next series, as Matt has threatened to leave if Chris isn't fired so we will almost certainly have a different line up come next series. Excluding Chris, I think we actually have quite an enjoyable and talented line up, I hope Sabine is better utilised next series as well, as it feels she was just the resident racing driver, when The Stig wasn't available. Hopefully the next series will be better with less Star in a Reasonably Priced Rallycross Car and more Chris Harris, Rory Reid and Matt LeBlanc.
Sources: Top Gear