You may have heard that French marque is making a return since disappearing from the scene in the mid-90s. However, since the fabulous looking Renault Alpine Vision concept at the Geneva Motor Show it's gone a little bit quiet. Until now.
Reservations Open
Alpine has opened reservations for the 'Première Edition', an exclusive limited edition of the brand's upcoming production car. Only 1,955 models will up for grabs though and I imagine they sell faster than last Christmas turkey in the supermarket. Alpine has been a bit tight-lipped on the new model and as you can see, we don't even know what it looks like properly due to the camouflage.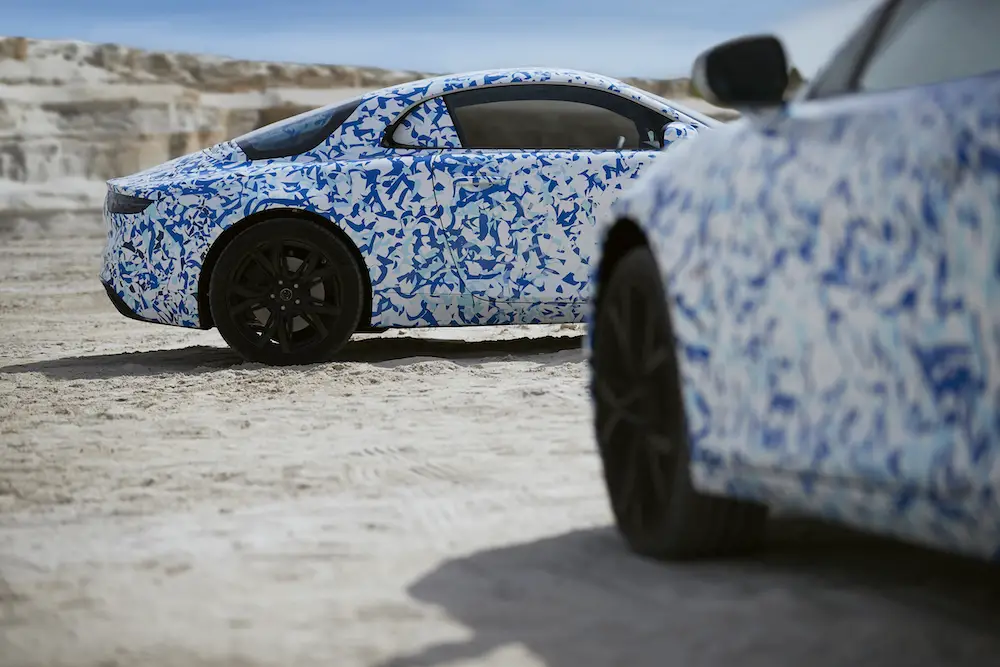 What we do know is what kind of power you can expect from the sleek sportscar, well a little bit at least. 0-62 mph will come in a respectable 4.5 seconds, putting it in the same kind of territory as a BMW M4. It should be around the same kind of price too; Alpine has said its price will be between €55,000-€60,000. If you do fancy reserving your very own 'Première Edition' you can do so through an app where you'll be asked to pay €2,000 upfront and what your preferred model number is.
There are a choice of three colours available; 'Bleu Alpine' (Blue), 'Noir Profond' (Black) or 'Blanc Solaire' (White). Hmm decisions. That's if you're successful in getting one of course, and if you are, you can expect it to be parked on your drive towards the end of 2017. Until then, we look forward to seeing more details of the specification, which will arrive in the first quarter of next year.