Here you witness the birth of a new hypercar. Built to complete with the LaFerrari, McLaren P1 and Porsche 918. Here enters Aston Martin in the ring. What you can see in the pictures is the AM-RB 001 created by Red Bull Racing chief technical officer Adrian Newey and Aston Martin designer Marek Reichman.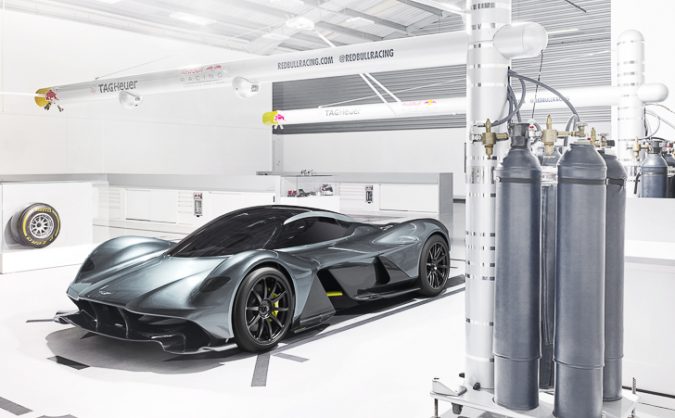 900 bhp V12 – AM-RB 001
We don't know too much about the car at the moment, apart from that we can expect a road going version as well as a track only monster. Being performance orientated, AM is aiming for a sub-1000 kg kerb weight around the 900 kg mark, but the good news is that super lightweight body will be matched with naturally aspired V12 engine creating around 900 bhp. This could mean that you get 1 bhp per kg of weight, very similar to the Koenigsegg One:1 approach.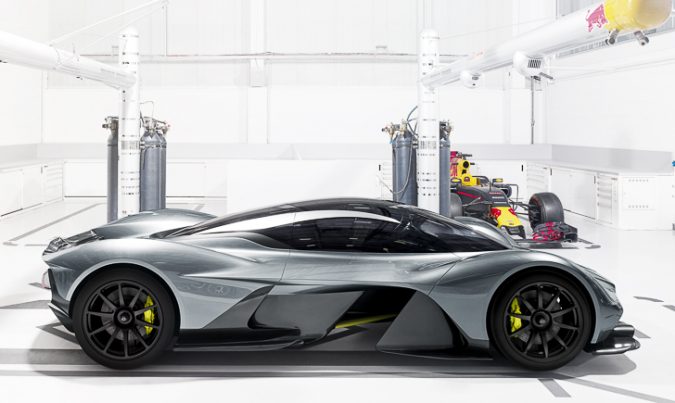 F1 Inspired – Adrian Newey
Design wise you can tell from looking at the car that it is hugely F1 inspired with a small cockpit like cabin in the car. You will actually be able to get two people in the car in an F1-style seating position. The car has lots of aero on the car, especially focused underneath the car, sucking it to the road and avoiding the need for a huge rear wing.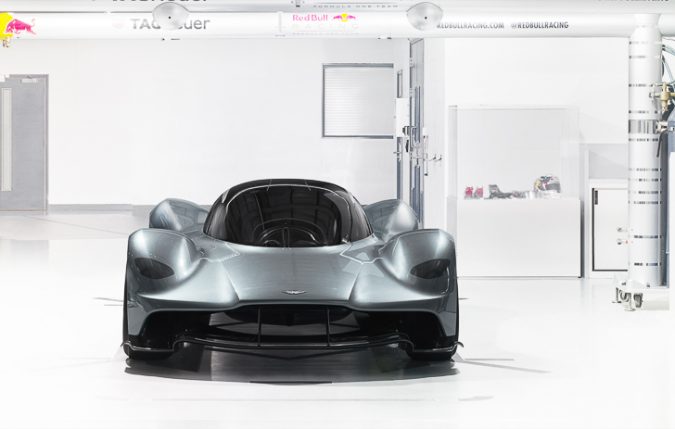 Little more is known about the AM-RB 001 at the moment. Logical assumptions would mean that the car is going to be hugely expensive, lightning fast and made in a small production run of sub-150 cars.
Gallery