Since its introduction in 2004, the Hyundai Tucson has stood out among other vehicles in its class. This SUV has undergone numerous iterations over the years due to its popularity. While some of the adjustments were positive, others were negative. Which are the Hyundai Tucson years to avoid?
When making a big investment like this, getting the best car for the money is essential. Continue reading to find out more about the Hyundai Tucson years to avoid when buying a used one. To have a solid understanding of what you should buy for yourself, we will also discuss some of the best years for the car.
Hyundai Tucson Reliability
The Korean automaker's initial entry into the compact SUV market is the Hyundai Tucson. The 2005 model, which debuted, has since earned a reputation for being reasonably priced, providing excellent overall value, and being dependable.
What is the lifespan of a Hyundai Tucson then? The average life expectancy of a modern Tucson is around 200,000 miles, or 13 to 15 years, driving about 12,000 miles annually, according to owner reviews and feedback.
Of course, going over 200,000 miles is also not unusual.
According to one owner who noted, "My Tucson 2.4L from 2013 has already passed 250,000 miles, and it's still on the expressway at 85 mph."
After faithfully maintaining the SUV with moderate annual servicing, such as changing the oil every 5,000 miles, another 2015 Hyundai Tucson owner claimed to reach 463,000 miles.
Discussions on well-known enthusiast forums like Hyundai Forums appear to be overwhelmingly in favor of longevity at 200,000 miles. Many Tucson owners who purchased their vehicles after the model year 2010 report seeing between 180,000 and over 200,000 miles reading on their odometers.
Hyundai Tucson Years To Avoid, Tips And Tricks #1 – Is It Durable And Reliable
The Tucson's longevity and ability to go more than 200,000 miles depend heavily on maintenance.
How can you determine when a car is nearing the end of its useful life? When the expense of maintaining an SUV exceeds around 75% of its worth, the SUV has most certainly achieved its peak performance, according to the same reasoning as a car insurance company.
A 2010 Hyundai Tucson with more than 120,000 kilometers is an example. You might think about selling the car if the engine replacement costs at least $4,000 and the beginning Kelley Blue Book price is about $6,700.
Even if a lot of it ultimately depends on chance, regular maintenance is important to the longevity of a Hyundai Tucson.
Due to frequent oil changes, basic maintenance, and changing the belts at 150,000 miles, a Hyundai Tucson owner stated that they were able to reach over 218,000 miles on their 2009 Tucson thus far.
Because powertrain repairs are the most expensive, the components of the SUV must be protected. The likelihood that a Tucson will last 200,000 miles or more is increased by maintenance procedures including routine oil changes and transmission fluid cleansing every 50,000 miles.
On Hyundai's official VIN-search page, you can find a complete service schedule, including when to replace the brake pads, spark plugs, and other things.
Hyundai Tucson Years To Avoid, Tips And Tricks #2 – Do Your Due Diligence
But always have a reliable technician check out a used Hyundai Tucson before purchasing one to look for evidence of regular maintenance.
Most Hyundai Tucson years are fairly reliable, but models with the 2.4L motor from 2012 to 2014 can require an engine replacement.
Tucson models from the first generation (2005–2009) are straightforward and dependable. Few complaints have been lodged against any first-gen, according to reports from the National Highway Traffic Safety Administration. The model's drivetrain is another problematic example.
For the second generation of the SUV, Hyundai updated the automatic transmission from four to six-speed. Although there were a few early failure reports for this new device, it wasn't a big deal.
The worst and least likely to last years for the Hyundai Tucson were from 2012 to 2014, notably with the 2.4L engine. Engine failure is very likely to occur in certain vehicles.
Numerous owners report strange noises coming from the engine, followed by a sudden lack of power. Inspecting technicians frequently discover a seized and non-running engine. According to reports, the issue usually manifests at 90,000 kilometers.
For the 2016 model year, Hyundai Tucson's third generation debuted. The majority of engine complaints focus on hesitancy or a lack of throttle response, but there are few failure reports.
Tucson models from 2019 to 2021 had much fewer issues overall because of a 2018 redesign. In our prior post, we discussed the issues and recalls with the Hyundai Tucson SUV.
Hyundai's best-selling vehicle is the Tucson, which has sold more than 7 million cars worldwide.
It has a distinctive look, first-rate safety features, a variety of engine options, and a ton of family-friendly convenience features.
Problems With Hyundai Tucson
However, as no car is flawless, we'll examine Tucson's most prevalent issues in this post.
1. Engine Knocking
The dreaded engine knocking which might have resulted in catastrophic engine failure and also presented a fire hazard is a significant issue with the 2017 Tucson.
Because of how pervasive this issue was, Hyundai had to recall 95,515 vehicles.
Inadequate connecting rod bearings were the root of this issue.
Solution
An improved engine control software upgrade with a new knock sensor detection system was installed in all recalled Tucson vehicles.
The device keeps an eye out for rod knock, a symptom that could signal an impending engine failure.
Owners had plenty of time to drive their car to the dealer before it broke down thanks to this notice.
2. Transmission Problems
The worst issue with the Hyundai Tucson, according to Complaints.com, a website devoted to car owner complaints, is transmission-related and largely affected the 2016 and 2017 model years.
Owners have specifically claimed that their Tucson accelerates poorly when starting from a dead stop, is jerky, and will pause before launching ahead.
Not all 2016 (and 2017) Tucsons had their transmissions fixed as a result of the recall, though.
Solution
In response to a recall from Hyundai, the dual-clutch transmission's issues were resolved by updating its software.
However, not everyone had their problem resolved, and for some, it was only a temporary improvement.
3. Engine Malfunction And Stalling
In the 2014, 2013, and 2012 model years, there have been numerous reports of engine stalling, which is frequently followed by engine failure. A recall campaign has been launched for the affected vehicles.
Owners have reported near misses and engine stalling while traveling at high speeds on the interstate.
The check engine light and engine noises are frequently present in conjunction with this issue.
Solution
The engine will typically need to be replaced, which can cost up to $5000.
Check your Tucson's VIN to determine whether an engine recall has affected it.
4. Speakers Go Silent
A gas-powered Tucson with navigation systems is the only vehicle with this issue.
All of the speakers suddenly stop playing audio, according to the owners.
From 2009 to 2017, RepairPal reports that this issue has impacted a total of 9 model years.
Even though this isn't a severe problem, it can still be very annoying.
Solution
This problem is rather simple to fix and has been identified as a software bug that can be fixed by doing a hard reset.
Simply unplug the 12V battery terminals, wait 15 minutes, then plug them back in.
5. Slow Acceleration
Owners have reported that the car hesitates for about two seconds before deciding to accelerate.
Other owners have reported their Tucson stalls and lose speed, while other owners claim their Tucson won't accelerate over 20 to 30 mph.
On models as recent as 2022, this issue has been noted.
Solution
Although it appears that Hyundai dealers and service centers are aware of the acceleration problem, as of this writing, they still don't have a repair.
Although Hyundai has given some customers software updates, it hasn't made a difference.
6. Problems With The Air Conditioner
Owners of Tucson vehicles have expressed a great deal of frustration over the broken air conditioning.
There are many different issues, but the air conditioner frequently blasts warm air or switches from the driver to the passenger side.
This issue can be very aggravating for people who live in hotter climates.
Solution
One remedy that has proven effective for some owners is replacing the thermistor rather than the thermostat.
A thermistor is a resistor that can monitor temperature since its resistance swings quickly and consistently with temperature.
Some owners claim that turning the A/C off (for around 15 minutes) and then back on can be a temporary fix.
7. Doors Won't Unlock or Open
Doors that won't unlock or open have been a typical complaint from Hyundai Tucson owners, albeit it's less common on the more recent models starting in 2018.
Solution
Tucson models have experienced several door latch issues, especially for the 2016 model year.
The door lock actuator, which is not fully returning and keeps the door unlocked, has been blamed for this issue.
If it doesn't work, try spraying some WD-40 on the latch; if that doesn't work, the lock actuator will need to be changed.
8. Failed Forward Collision System
The Forward Collision System's main goal is to completely avoid or lessen the consequences of a forward collision.
Using a camera to scan the road, it detects when drivers need to brake and alerts them, applying the brakes automatically if necessary.
Unfortunately, this mechanism has caused issues for owners of numerous Hyundai cars as well, not just Tucson owners.
Owners have reported being horrified when their car braked while traveling at 75 mph along the highway.
Other drivers have reported that despite setting FCW too early. The system has never functioned and has consistently failed to detect a vehicle moving out in front of them.
Models from 2020 to 2022 are the most likely to have this issue.
Solution
Nobody benefits from a Forward Collision Warning that has a mind of its own or is overly sensitive.
This is a job for the Hyundai technicians to resolve under warranty as it is probably the result of a software issue.
Hyundai Tucson Generations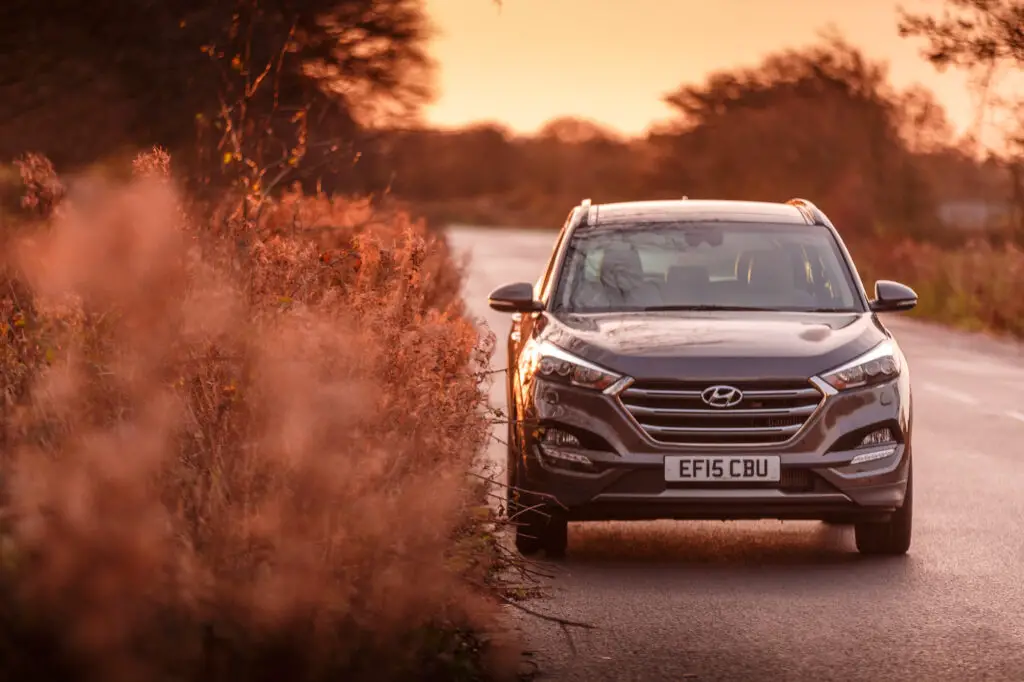 Hyundai was a latecomer to the US SUV market, lacking a model release until the twenty-first century.
But among the first crucial steps to elevate the South Korean-based automaker to a major contender was introducing the Hyundai Tucson as a complement to the much larger Santa Fe.
The Tucson rolled out to take on the Honda CR-V, Ford Escape, Toyota RAV4, and Subaru Forester in the burgeoning compact SUV segment. And more recent competitors like Nissan Rogue and Mazda CX-5 have raised the bar.
As a result, Hyundai has released more upscale Tucson variants. These distance from its basic roots and maintain its status as among the brand's most well-liked cars.
Hyundai Tucson 2005 To 2009 (First Generation)
For the 2005 model year, the Hyundai Tucson was unveiled. Hyundai's first entry into the local SUV market, the Santa Fe, was based on the midsize Sonata sedan, whilst the Tucson utilized components from the little Elantra.
The 2005 Model is definitely among the Hyundai Tucson years to avoid which isn't surprising considering it was the first of this generation.
A 140-horsepower, four-cylinder 2 liter engine with a basic five-speed manual transmission or an optional four-speed automatic was provided for base GL models.
The top LX (or Limited) grade came standard with a 173-horsepower, 2.7-liter V6 with an automatic transmission, which was unusual for a small SUV at the time.
The Tucson came with six airbags, which was a lot at the time, full power amenities, remote keyless entry, and air conditioning. A motorized sunroof, heated front seats, and leather upholstery were available on higher-end versions.
Hyundai Tucson 2010 To 2015 (Second Generation)
The 2010 Tucson got a new rebuild, utilizing the most recent Elantra platform and a variety of additional features.
Additionally, the styling changed drastically, getting rid of much of the first model's fake off-roader appearance with softer lines and a more curved profile.
The standard engine was a brand-new four-cylinder 2 liter with 165 horsepower, and a 2.4-liter four with 175 horsepower replaced the previous V6 option while producing marginally more power.
All Tucson models used the new six-speed automatic transmission. This is except for the base model, which came with a six-speed manual transmission as standard.
Although it was still a relatively small SUV, the new Tucson was six inches longer than the previous model, This gave it extra interior space.
New features for lower trims included a USB port for music players and Bluetooth phone connectivity. New choices on higher trims included in-built navigation and a panoramic moonroof.
Hyundai altered Tucson's look for 2014. They did this with new LED running lights, a new grille design, and new wheel options.
Hyundai Tucson 2016 To 2021 (Third Generation)
Surprisingly, Hyundai extensively redesigned the 2016 Tucson, making notable advancements in the categories of technology and refinement.
Its outside measurements are not much different from the 2nd generation model. Still, it became more streamlined and had better and more efficient use of space.
Additionally, compared to the previous generation, the appearance was less athletic. It was also more upright, taking on a more conventional SUV shape. Moreover, it made the space more spacious and improved visibility.
Furthermore, there was a new design to the LED taillights, you could order 19-inch alloys, as well as LED optional headlights. The Hyundai Tucson 2016 model had a roomier, more upscale interior than its predecessor.
A Variety Of New Features
A power liftgate, rear seats that are heated, integrated streaming, an infotainment system, as well as Yelp features were among the newly available features. Later, compatibility with Android Auto and Apple CarPlay would be enabled.
The base engine was once more a four-cylinder 2.0 liter with 163 horsepower. This connects to the six-speed auto-transmission. The transmission featured front-wheel drive as standard or for the SE model an all-wheel drive.
A four-cylinder 1.6-liter engine mates to an automatic transmission and 175 horsepower. These are available in the more expensive Limited and new Sport and Eco models.
However, for the 2019 model, a new facelift comprised of brand new infotainment in all models, a brand new engine, a more pronounced grille, and new lighting.
A 2.4 liter, 181-horsepower unit, and a 6-speed transmission replaced the previous engines. All models now come standard with many drivers assist features. These include automated emergency braking, lane-keeping assistance, and a driver attention system.
These modifications would keep the Hyundai Tucson ahead of an entirely new 2022 model. This is because there weren't any changes to the 2020 or 2021 models.
Hyundai Tucson 2022 (Fourth Generation)
The 4th generation of Hyundai Tucson debuted in 2022. It featured fresh design and distinctive headlight styling as well as angular exterior lines.
Sure it has had time to evolve and mature. But as is with all new models of a new generation, only time will tell if it's among the Hyundai Tucson years to avoid.
That said, the new design was a radical departure. The idea was to compete with other cars in the crossover SUVs class. This included the KIA Sportage.
Hyundai Tucson was the first vehicle in the US to use both hybrids as well as plug-in hybrid powertrains. This resulted in major improvements under the hood as well. A four-cylinder 2.5-liter internal combustion engine with 187 horsepower is the norm.
A PHEV and hybrid powered by a gasoline 1.6-liter engine are available options. The PHEV generated 261 horsepower compared to the conventional hybrid's 227.
For the hybrid powertrains, the gasoline engine was available with all-wheel drive, or front-wheel drive.
All versions had fuel efficiency that was close to the top of their class.
Numerous new trims were available, including SEL Convenience, the SEL, SEL Convenience Hybrid, SEL Premium, N Line, XRT, SEL Plug-in Hybrid, Blue Hybrid, and Limited.
With a fresh design and more tech, the Tucson of 2022 was also very different on the inside.
Materials were higher quality and softer. There was Apple CarPlay and Android Auto.
Best Years For Hyundai Tucson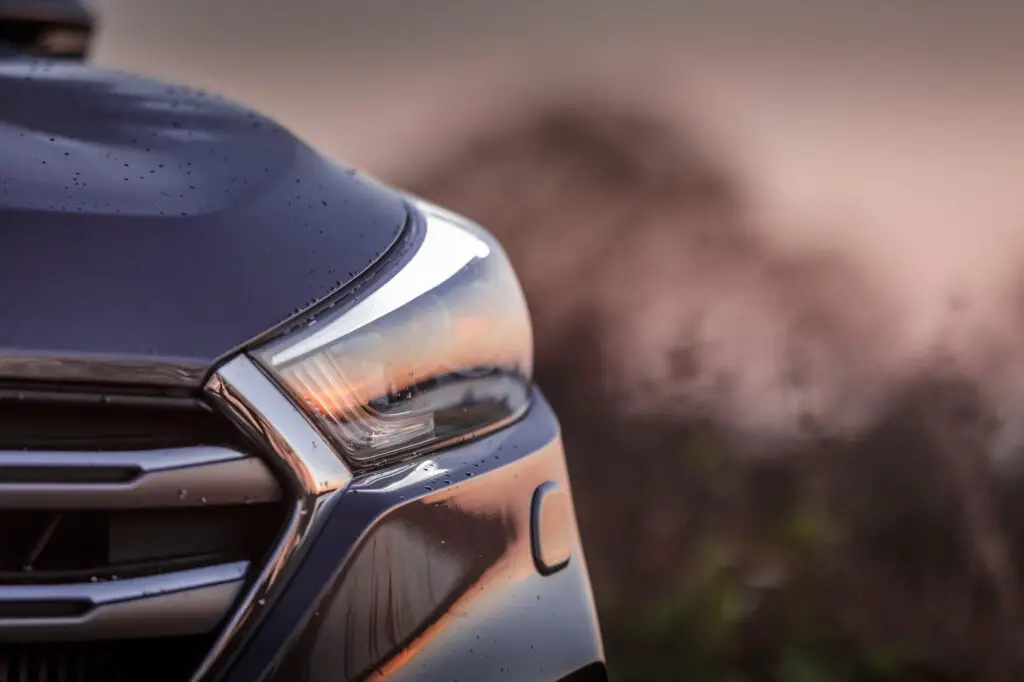 Understanding the Hyundai Tucson's worst models is only half of the solution. You should be aware of which ones are the best for you to invest in for your life now that you know which are the Hyundai Tucson years to avoid. These are your options if you're searching for a used Hyundai Tucson.
Some of the greatest years for the Hyundai Tucson, according to CarComplaints.com, are:
2020 Hyundai Tucson
2021 Hyundai Tucson
2022 Hyundai Tucson
2019 Hyundai Tucson
2007 Hyundai Tucson
2009 Hyundai Tucson
If you're shopping for a Hyundai Tucson, these models are trustworthy.
The Hyundai Tucson has significantly improved since its 2016 failure, producing vehicles that are perfect for any driver.
Over the years, several models of this car have shown to be unreliable, but not these. Picking a used Hyundai from this list will undoubtedly gratify your Hyundai craving.
Hyundai Tucson Years To Avoid
There have been numerous high-quality Hyundai Tucson models produced, but not all of them. Making the best decision for your financial future might be aided by knowing which Hyundai Tucson years to stay away from. As far as dependability goes, it can also keep you safe while driving.
Hyundai Tucson years to avoid include:
2015 Hyundai Tucson
2016 Hyundai Tucson
2017 Hyundai Tucson
2012 Hyundai Tucson
2011 Hyundai Tucson
These are some of the worst Hyundai Tucson years to avoid.
Numerous factors were cited by customers as the reason why these Hyundai Tucson models are the worst of their kind.
Continue reading to learn why these years are so terrible. You'll also find out what to anticipate if you choose to invest in one.
Frequently Asked Questions
Is A Hyundai Tucson A Good Car
In our most recent survey, the Tucson received a high-reliability rating of 97.8%, placing it third out of 28 vehicles in the family SUV category. As a brand, Hyundai performed admirably, placing third out of 30 manufacturers.
Do Hyundai's Hold Their Value
The best way to characterize Hyundai's resale value is as average; it's not the best, but it's also not very noteworthy either. In years 5 and 7, the Hyundai Tucson does perform better than average, and years 5 and 7 of the Elantra also show a little improvement.
Where Is Hyundai Tucson Made
Surprisingly, every new Hyundai Tucson arrives in the Hyundai Motor Manufacturing Alabama Plant in Montgomery, Alabama, where it officially leaves the assembly line.