People used to love to despise Kia as a brand. Although Kia is now known for producing high-quality cars like the Telluride, the South Korean carmaker has had a difficult past. One of the more popular questions that many car buyers have is how long do Kias last.
You may have been aware that Kia has come a long way and has become one of the most well-known brands on the international market.
There are undoubtedly plenty of Kia models available if you're interested in purchasing one. However, some individuals may still remember Kia's previous reputation for being unreliable, leading them to wonder: How long do Kias last?
In this article, we'll examine the typical lifespan of Kia automobiles. How many miles should your Kia last? Is it a dependable, enduring brand? Which Kias have the longest lifespan and are the most dependable? These inquiries and others will be addressed.
Kia Reliability
A normal consumer would undoubtedly examine a variety of things when it is time to start looking for their next new car. No matter your driving preferences, way of life, or financial situation, a new car's reliability record is among the most generally significant features. Nobody enjoys getting stuck on the roadside or receiving an unexpectedly high repair bill.
Are Kia vehicles dependable? Unanimously, the answer to the question is yes. In actuality, Kia has frequently received compliments and awards from all corners of the business for its exceptional reliability ratings.
Visit the vast list of reliability accolades Kia has recently received, and then look at Kia's newest models to discover the one that might best suit your needs.
How Long Do Kias Last – J.D. Power VDS
The J.D. Power Vehicle Dependability Study (VDS), now in its 32nd year, counts the problems per 100 vehicles (PP100) that three-year-old vehicle owners in eight key categories faced during the previous year. One of the studies that evaluate the reliability and durability of new cars is frequently cited.
With a rating of 97 of PP100 (issues per 100 cars), Kia commanded the title of Most Reliable Non-Luxury Brand with the 2021 J.D. Power VDS. Regarding dependability, Kia has consistently outperformed all other non-luxury brands.
According to Sean Yoon, president & CEO of Kia Motors North America & Kia Motors America, "earning the top rank among mass-market brands in J.D. Power's Vehicle Dependability Study is yet another new benchmark milestone for Kia's stratospheric climb in the industry."
This significant honor strengthens Kia's track record for quality and demonstrates that their cars retain robustness well into the initial 90 days of possession. As the years go by, Kia owners continue to appreciate and have confidence in their vehicles.
How Long Do Kias Last – J.D. Power IQS
The J.D. Power Initial Quality Study (IQS), currently in its 34th year, investigates issues that owners of brand-new cars from the 2020 model year encountered during the first 90 days of ownership.
The number of issues per 100 cars (PP100) is used to gauge quality, with a lower rating indicating higher quality. For an astounding sixth year in a row, Kia presents itself as the top mass-market brand, an absolutely unprecedented achievement.
According to Sean Yoon, president and CEO of Kia Motors North America and Kia Motors America, "returning to the top of the industry as well as the J.D. Power's U.S. IQS across all large-scale vehicles for the 6th straight year is considered an incredibly huge honor as well as motivation to keep aiming higher."
Kia's 'Give It Everything' concept continues to show fruit in the fiercely competitive automobile industry with 4 winners in each category – and 4 more models currently ranked among the best three within their particular segments.
How Long Do Kias Last – RepairPal Reliability Rating
To obtain their overall reliability ratings, the RepairPal team considers several different variables. Simply put, your out-of-pocket ownership expenditures will be cheaper the more dependable your car is. The cost, frequency, but also severity of repairs are some of these variables.
To calculate an individual brand's total RepairPal reliability rating, there is an averaging of the categories.
In RepairPal's reliability rankings, Kia was number three, including second place when only considering non-luxury brands.
The Kia Reliability Score is 4.0 out of 5.0, placing it third among all car brands out of 32. This evaluation is based on the average of 345 different models.
The Rio, Soul but also Forte are three loved Kia cars and were among the top 30 models which received great reviews. The Optima and also the Sorento, two of the most popular cars, kept their top 100 rankings within.
How Long Do Kias Last – Kia Warranty Coverage
In addition to being the most dependable cars on the road right now, Kia cars also come with the best warranty coverage in the business. Every new Kia comes with extensive warranty protection, including the following, as a tribute to the company's dedication to quality:
Limited powertrain warranty for 10 years and 100,000 miles
Basic 5-year / 60,000-mile guarantee
5-year/100,000-mile limited warranty against perforation
60,000-mile, five-year roadside assistance contract
Search no further than the Kia if you've been looking for the most dependable automaker in the business.
Best Kia Cars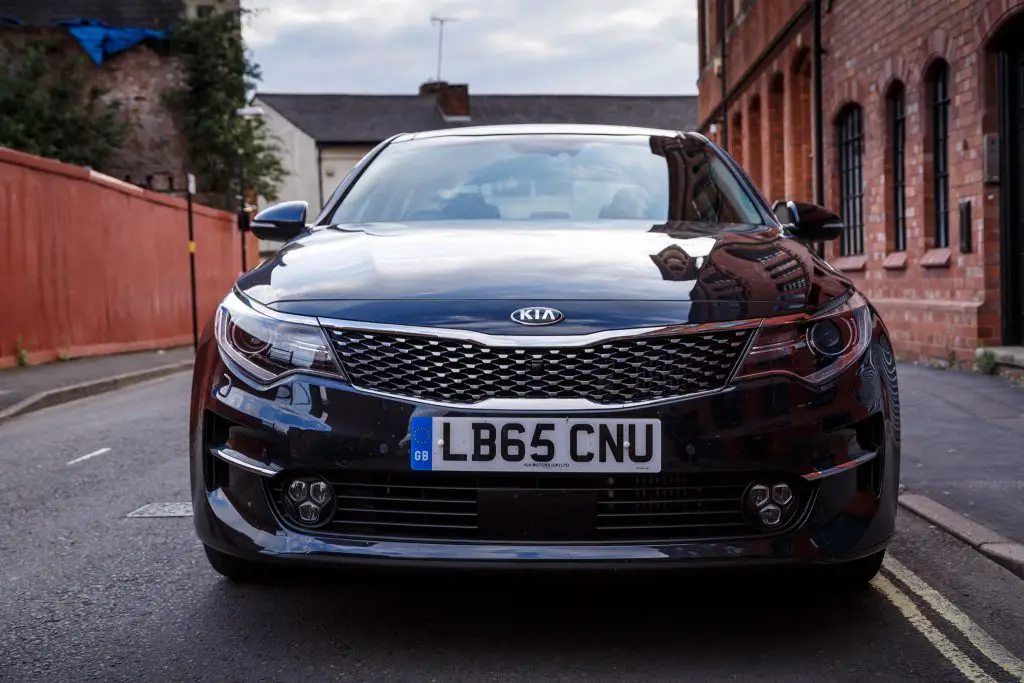 Kia would probably win if there were a prize for the automaker with the greatest improvement. Over time, they have recovered from bankruptcy, fire, as well as recall troubles to produce vehicles with a stellar safety record.
That's no minor achievement for a company that began as a producer of bicycle parts and steel tubing. And this although the majority of people still mistakenly identify Kia's cars with subpar components and issues
Hyundai is Kia's parent company and sister brand. This allows Kia to flex distinctive luxury automobile sales, designs, and high production numbers throughout the world. It has made its way to some extremely well-known car critics. Let's take a look at some well-liked Kia cars. Without further ado…
Kia Stinger
If it's power you are searching for then you might just want to check out the Stinger. Even the name tells you something is up with this model.
The GT Concept car from KIA served as the basis for the mid-size Kia Stinger, which was introduced in 2017. The Stinger is available with two different engine options; the standard model features a 2.0-liter engine, however, the V6 3.3-liter engine connected to an 8-speed auto transmission and 365 horsepower is the one we'd most like to try out.
The 2021 Kia Stinger is advertised as having greater power than that of the Porsche Panamera RWD, or even the Audi SS Sportback despite technically being in the same modest premium class as the Mercedes-Benz C-Class and BMW 3 Series.
The 5-seater is equipped with leather upholstery, Brembo brakes, and 19-inch wheels that are all stunning. A 2018 Stinger was purchased by well-known auto critic Doug DeMuro, who ranked it as one of the best Kia that was ever produced.
Kia Forte
Some drivers want convenience on another level with all the modern features and specs that help make for a comfortable driving experience.
The Kia Forte is a fantastic option if you're searching for a fully equipped car on the smaller side with fantastic gas mileage. It has a turbocharged engine and a 7-speed automatic transmission.
The Forte, which has been around since 2009, features some significant improvements. Given that it comes equipped with a lot of Kia's top trim plus bells and whistles.
We are talking about a 5-person-capable cabin, adjustable front seats, a smart trunk, lane departure warning, a touch screen, and a fuel efficiency of 41 mpg on the highway. What more do you require?
Kia Sorento
A highly capable SUV made for large families or those who tote plenty of stuff is the Kia Sorento. It has ample room with a typical 7-passenger and 3-row layout, precisely 73 cubic feet situated behind the front seats.
It is capable of navigating challenging terrain on your way to your camping, skiing, or hiking destination thanks to the V6 engine, 260 horsepower, and all-wheel drive.
The Sorento will go where many modern, inexpensive SUVs only serve as showpieces. Additionally, it has a towing capacity of 5,000 pounds, enough to pull a typical trailer or a small boat. You get 5 trims, each of which has several upgrades like a panoramic sunroof, leather interior trim, and lane keep assist.
Kia K5
The 2021 Kia developed a genuinely unique item. The brand-new K5 will take the place of the outmoded and aging Kia Optima. The name of the model change reflects Kia's intention to depart from the outdated Optima. It offers the automotive industry something completely fresh and modern.
The latest K5 is exactly that. The 10.25-inch configurable touch-screen linked to a wealth of innovation and comfort features makes up its stunning interior. The K5 style is possibly the second significant change (and perhaps the most visible one) of this midsize sedan.
Kia Telluride
Every once in a while you come across some things that are out of the ordinary.
The Telluride has many features though, including a V6 3.8-liter engine with 291 horsepower. It has 8 seats; thus, it can also accommodate a large family. There aren't many big problems with it.
Yes, it appears as though the Kia Telluride is making an effort to be outrageous, and rowdy. It seems more ravenous than decadent to people who won't be on off-road excursions, pulling a boat, or having seven family members. However, for those drivers that require it, the Telluride is well capable of taking on the opposition… and looking stylish while doing so!
Kia Soul
Many people will consider looks as a determining factor when choosing their ideal car.
The Kia Soul may not be the most attractive vehicle on the road. The Kia Soul appears on practically every list of the ugliest cars, despite receiving multiple facelifts. Despite its unfavorable reputation, the 2021 model is a top contender in the midsize SUV class.
Reviewers are fast to recognize that it is sufficient because it does a good job overall. Its weaknesses include the fact that it isn't the category's most maneuverable, user-friendly, or roomy vehicle. It's the sort of vehicle that you either love or despise, such as the Nissan Kicks.
Problems With Kia
In the last two decades, the South Korean carmaker has advanced significantly. Initially, Kia offered inexpensive, basic vehicles which were not very dependable. The models had a sizable number of problems when the brand first debuted in the American market.
It went hand in hand with the idea that one only purchased a Kia if they were unable to buy a respectable Toyota or Honda.
Since then, Kia has paid attention to the negative customer feedback and fixed the majority of the issues. To take its brand to another level, Kia needs to address key challenges.
How Long Do Kias Last, Common Problems #1 – Lack Of Performance Models
For a very long time, Kia prioritized affordability above performance and luxury models, earning it the label of "cheap" brand despite its true potential. For the first time, the carmaker is offering competitive vehicles like the Stinger or the GT in its top-of-the-line GT specification.
Despite not creating a separate performance division like rival brands Hyundai, as well as Toyota, have done, the manufacturer did promise to keep producing sporty grand tourers. Even though certain cars were launched as GT choices, the lack of a motorsport section gives them a disadvantage.
How Long Do Kias Last, Common Problems #2 – Poor Build Quality
Since their release onto the market, vehicles such as the Kia Sportage have experienced a period of hardship. These models' subpar assembly and construction have given rise to several bodywork and mechanical problems.
One owner, who had just purchased the vehicle the day before, posted a video of a leaky roof on YouTube, showing raindrops entering the cabin. On the bright side, they are inexpensive to maintain and repair.
How Long Do Kias Last, Common Problems #3 – Faulty Airbags
According to Kia, its airbag control unit determines the likely severity of a collision and alerts the seatbelt pre-tensioners and airbags to activate when necessary. Sadly, some Kia vehicles, including the Forte, Sedona, as well as Optima, have electronic issues during frontal collisions.
That implies that the pre-tensioners and airbags won't deploy, which could result in serious injury. There was no quick fix for this, however, a recall was planned for the middle of 2018. As a result of the error, four people have already passed away and six more have suffered injuries.
How Long Do Kias Last, Common Problems #4 – Fire Risk
Early in 2021, a short circuit problem with the hydraulic electronic control unit led to the recall of around 400,000 Kia cars. The ABS model, which is powered and situated halfway between the master cylinder and brakes, is controlled by this.
A fire in the engine compartment could result from an electrical short circuit. The cars are dangerous even after stopping since the HECU is still getting power even with the engine is off.
How Long Do Kias Last, Common Problems #5 – Engine Stalling
Kia stated that 100,000 of their vehicles were susceptible to engine stalling in 2019. Since then, they have claimed that software, not a hardware option, is at blame. But it has come to light that several of its other models too have real issues.
For instance, the affected oil rings on the Seltos and Kia Soul crossovers are overly stiff. This hardness may cause cylinder bore and piston wear over time, resulting in excessive oil leaks as well as problems like engine knocking.
How Long Do Kias Last, Common Problems #6: Transmission Reprogramming
Low transmission fluid in Kia models may be the root of several transmission issues, such as delayed shifting that doesn't engage or a lack of drive. A five-speed automated transmission protected the Sorento from jerky shifts and incorrect gear changes.
These problems could arise infrequently or frequently, depending on the situation. The check engine light will then come on, indicating that a code has been saved alongside the check engine light. On some Kia vehicles, faulty gearbox fluid sensors will also produce erroneous output readings.
How Long Do Kias Last, Common Problems #7: Very Few Safety Systems
Kia may have improved in several areas, such as the electronic as well as hybrid market, but some of their models still fall short regarding safety. For instance, reviews of the Kia Seltos have been mostly negative due to the lack of safety features that are commensurate with the vehicle's pricing.
Both hill hold and brake assist are absent. the At the moment, features such as electric parking brakes are rather widespread. The Kia Rio, which lacks adaptive cruise control, a review camera, and even blind-spot monitoring, is the same.
How Long Do Kias Last, Common Problems #8: Electronics-Related Problems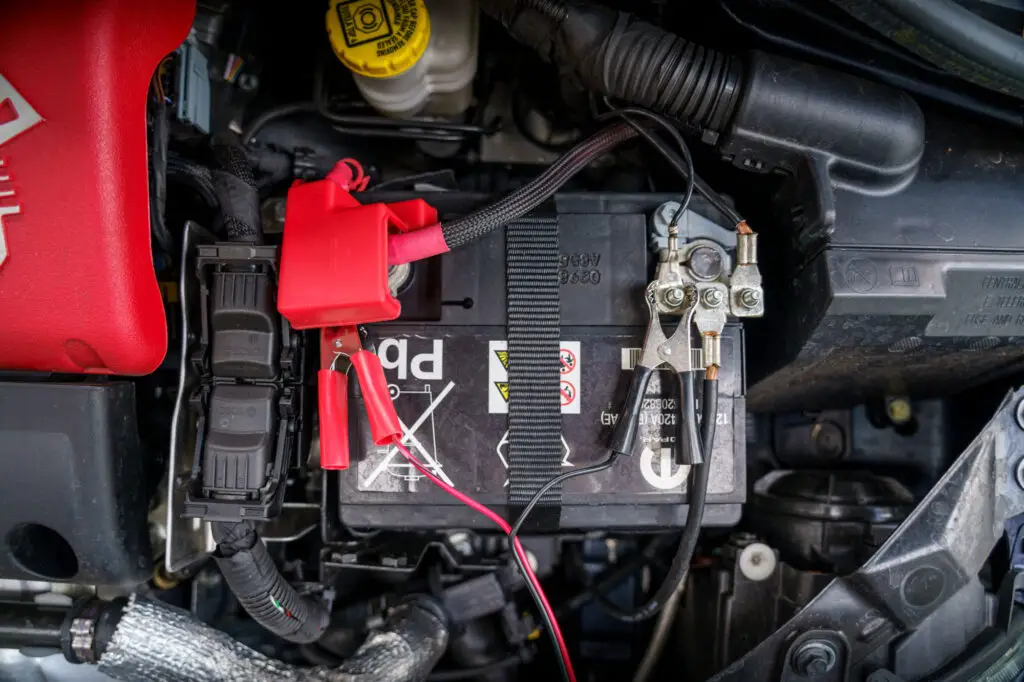 Over the past 20 years, Kia has recalled more than 220,000 Sedona minivans, indicating that the company has had electronics issues for some time. Kia instructed the owners of the SUVs to leave the vehicles outside of buildings while they looked for a solution.
Power accessories, such as door locks and windows, not functioning properly, and malfunctioning dashboard gauges are other potential issues. However, these could be symptoms of minor issues like faulty wiring or an old battery.
How Long Do Kias Last, Common Problems #9: Electronic Control Units
The Sportage and Cadenza were the focus of a risk discussion when the company discovered both vehicles have concerns related to the hydraulic electronic control units. Because the HECU was susceptible to moisture, an eventual electrical short circuit would result.
That would result in an engine compartment fire. Of course, when the situation worsened, drivers might have seen the avalanche of warning lights mostly on the instrument panels and an unpleasant burning smell coming from the engine compartment.
How Long Do Kias Last, Common Problems #10: Issues With Exterior Lighting
The 2019 Sorento models also tend to point excessively downward when driving at night, blocking the driver's line of sight in a dark region. This means that the light doesn't illuminate the entire region in front of the car, which is dangerous when traveling at a high speed.
Additionally, the passenger beam has indeed known to blow as other beams turn from on to off, which would be problematic when driving at night. Sadly, despite replacing the bulbs, these problems persist.
How Long Can You Drive A Kia
What's the real scoop on how long Kias last? Kia vehicles can last upwards of 150,000 miles with responsible driving. Owners that provided their Kias with the necessary TLC report that they were able to get 200,000 to 250,000 miles out from them as well as keep them on the road for ten years or longer.
Of course, each driver's experience with car longevity will be different. Numerous elements, such as ownership maintenance and driving conditions, have an impact on longevity.
While the more recent Kia lineups can clock 200,000+ miles on the odometer, these figures can compete with brands such as Honda or Toyota. Older Kias from around 20 years ago won't win accolades for reliability. For instance, Reader's Digest claims that the Kia Rio compact sedan can reach 250,000 miles, while J.D. Power rates its reliability as well.
Frequently Asked Questions
Are Kias Good Cars
Kia is a dependable automaker. Overall, Kia receives a reliability rating of 4.0 out of 5.0 on RepairPal, placing it third overall (out of 32 brands). Is Toyota more dependable than Kia? Both Kia and Toyota are well-known for their dependability, and both have a 4.0 out of 5.0 RepairPal reliability rating.
Where Is Kia Made
The three following places are where they are made, is the answer. Seoul, South Korea, is home to the headquarters. the American factory located in Georgia. Another manufacturing facility in Slovakia's Zilina.
Who Makes Kia Cars
In 1998, Hyundai Motor Group decided to buy the automaker to keep it viable. Although Hyundai Motor Group and Kia are separate entities, Kia Motors remains a subsidiary of Hyundai. The difference between Kia vs Hyundai is that each brand comes with its unique brand philosophy to manufacture its vehicles in its own manner.