We go to great pains to maintain our vehicles as clean and secure as possible. Not all drivers on the road are as cautious as you. Regardless of how well you maintain your vehicle, it is likely that it may suffer a few scratches over time. Unwanted scratches on the shiny paint job of your car can be pretty annoying. Use the best car scratch remover to make your car new!
There are two simple approaches to getting rid of those scratches. You may take it to a garage or do it yourself with the best car scratch remover. If you decide to take it to a professional, you can expect to spend a lot of money. Although you'll get a worry-free scratch removal, it'll almost certainly cost as much as a new paint job.
If you decide to do it independently, you'll need a car scratch remover. There are loads of companies offering the best car paint scratch remover. So, this article will focus on the best DIY car scratch remover available.
Things to Know About Car Scratch Removers
Before you're off to finding one, let's dive into everything you need about car scratch removers.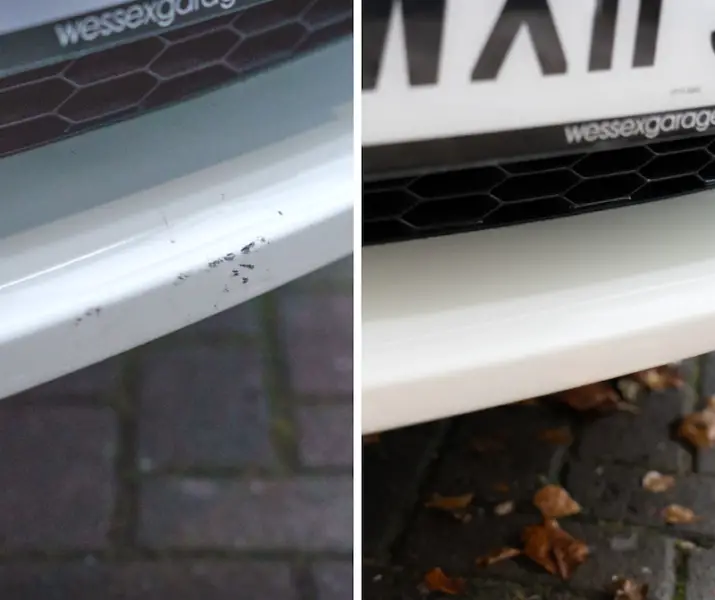 1. Car Scratch… A Complicated Fix
Scratch removal is, without a doubt, very costly. That's not easy to accomplish on your own either. It's common for a car scratch remover customer to want it to work quickly.
If you can stick your fingernail in a clear coat scratch, you're way past compounding and polishing. On the other hand, professionals will perform much better with the more advanced tools available.
2. Be Patient
Car scratch remover does work beautifully. The trick is to follow the scratch removal steps thoroughly. If the removal process requires specific tools, then make sure you use them according to instructions.
The products that need time to cure must go through the curing time to be effective. Hold the temptation to wipe it off immediately after applying. You can't use a piece of cloth to do a polisher's job. The best results come with patience and following the instructions.
3. No Toothpaste
You can find loads of DIY articles claiming that toothpaste is the key to a good polish. We say that toothpaste is for the tooth, not the headlight or paint scratch removal. The idea is fascinating that simple toothpaste can removes scratches from a car.
If you're worried about hard scratches that are not coming out with our suggestions, it's time to consult a professional.
4. Use Rubbing Compound
Too much rubbing compound can grind away a car's clear coat. To get the best results, it would take a lot of applications, along with aggressive polishing. Keep a few things in mind. One, using little product and some elbow grease can work wonders. Second, if your nails can go inside the scratch, you need professional help.
5. Are Car Scratch Removers Effective
Car scratch removers are pretty effective at dealing with surface-level problems (literally!). Most car scratches are not severe. So, the best car scratch removers can fix them in no time. But they are not a permanent solution.
There are potent compounds of car scratch removers that can also deal with deep scratches. But it is better to keep professional workshops in mind as well. There is only so much a $20 bottle of car scratch remover can do.
Best Car Scratch Removers
Here are our picks for some of the best car scratch removers that you can find on the market today…
Turtle Wax T-415: Premium Grade Rubbing Compound
Product: Turtle Wax T-415: Premium Grade Rubbing Compound
Turtle Wax is a trendy name in the polishing and scratch removal business. Finding one of their best products is exciting in the middle of the price range. Nonetheless, it is a very inexpensive option. As a result, it's an excellent choice for people with a tight budget.
The wax is easy to use as it does not require extra tools. You can grab the container and apply the scratch with full-on hand action. The fact that it works with a drill as well is a plus.
The affordable price has shortcomings, as the pack comes with only the compound. You need to buy a microfiber cloth and the polisher separately. It might be a deal-breaker for many, but we think it is fair considering the price.
Pros
Very reasonably priced
The formula is straightforward to use
It can be used in a variety of ways
Cons
Not as efficient as the competitor's options
Includes only the compound
Chemical Guys VSS Scratch And Swirl Remover
Product: Chemical Guys VSS Scratch And Swirl Remover
Is the idea of a polishing process with multiple steps making you uncomfortable? Then you can opt for Chemical Guys VSS Scratch and Swirl Remover. Because it is a single-step compound, it can remove paint defects like swirl marks, water spots, and light scratches. It also acts as a polish that can produce a glossy finish.
The upside of the product is that it saves time and effort. VSS Scratch remover uses gentle abrasives, which give a gloss finish as you buff the surface. It not only fills in the imperfections; the paste removes scratches and oxidation. It can take several passes to achieve the desired results, but they are worth the work.
We always suggest using a dual-action polisher for best results. However, you can work VSS Scratch and Swirl remover by hand without any extra tools. We assure you that you won't be disappointed if you take your time restoring the glossy finish. If your car has a lot of swirl marks and scratches, the results are fantastic with a bit of work.
Pros
One-step application
Simple and easy to apply
Applicators are included
Works as a polisher and cleaner
Cons
Expensive than other options in the market
Carfidant Scratch And Swirl Remover
Product: Carfidant Scratch And Swirl Remover
Carfidant's Scratch and Swirl Remover works wonders on surface scratch imperfections which are worse than swirls or a medium scratch.
The best part about this product is that Carfidant claims to be a paintwork restorer. You'll find that the car paint improves depth in color after using the product. It shines to prove that the product is effective as a polisher. This is a massive plus for the scratch remover. It is simple to work with a microfiber cloth and hand. You can try out a hand-held drill with a polisher to do the job. However, it works best if you take time and spend some strength to finish the job.
The product has a buffer pad that can buff the paint and work as an applicator. It has an excellent customer rating with a lot of happy customers. Using products that promise the results, they can't deliver can be a hassle. Carfidant keeps all the promises with a smile. If you are in the market for the best DIY car scratch remover, then you are in luck.
Pros
One-step application
Can restore paint
Works as a polisher and a cleaner
Cons
Only removes light scratches
3M Scratch Remover
Product: 3M Scratch Remover
If you are looking for affordable car scratch-removing options, this is not the ideal product. The 3M scratch remover is a versatile product. It can be used with a drill or by hand. However, neither is included. The simplistic application nature of the product is attractive.
The product is effective for those minor scratches that need far less attention than the rest.
It isn't the most successful at deep scratch elimination. However, it is worth considering due to its lower price and company reputation.
Pros
Cheap price range
It can be used by hand as well as by drill
Simple to use
Con
Applicators are not included.
Shine Armor Car Scratch Remover
Product: Shine Armor Car Scratch Remover
Shine Armor may not be as popular as other names on the list, but it sure gets the job done. Shine Armor Car Scratch Remover is a little pricier than the alternatives. But it gets scuffs and scratches out of the paint quite well.
It can preserve the paint for up to 6 months after using it. That is a huge advantage to start. This feature reduces the paint's likelihood of additional scratches or UV damage. This solution not only repairs and protects but also cures oxidation. Ultimately, it gives the paint a richer color and a shinier gloss.
It's simple to operate. The main drawback is that it does not come with an applicator. If you don't have a microfiber rag on hand, you'll pay a little more upfront to use it.
Pros
Quick and effective while protecting the paint for longer
It's also relatively simple to use, and it helps to recover oxidation
Good value for money
Cons
No applicators are included in the kit
Meguiar's Quik Scratch Eraser Kit
Product: Meguiar's Quik Scratch Eraser Kit
There are many car scratch removers on the market, but none are as effective as this at this price. Meguiar's Quik Scratch Eraser Kit is at the top of the list for this fantastic combination of affordability and function.
It's a comprehensive kit that includes the compound, a buffer, and a microfiber cloth. It works better with a buff drill that can give shinier results. You can also use your hands to do the job instead of a drill. It will provide cleaner results.
We suggest you buy the full Quik Scratch Eraser Kit with everything included. You can find refill kits at a lower price if you pick this option and need more compounds. This is a money saver. The upside is that it's easy to use, does an excellent job, and is less priced than equivalent professional-quality products.
Pros
Kit includes compound, buffer, and a rag
Simple to use
Refills sold separately
Cons
Effective only with a buff drill
Car Scratch Remover Buying Guide
All car scratch removers are capable of doing the job. But some elements make these removers different. Try to learn more about different types of car scratch removers and what each of them can do. Then it will be easier to pick the best car scratch remover.
Types of Car Scratch Remover
Now, you need to know all the types of car scratch removers. You'll be able to make an informed decision only after that.
1. Compound Removers
Liquid compounds are often seen in car scratch removers. They are the best car paint scratch removers. Liquid rubbing compounds are the most aggressive form of car scratch remover you will come across. The rubbing compounds are best-suited for removing deep scratches from a car's paintwork.
Compound removers are used the most since they can remove scratches from a car's surface. But if you have shallow scratches, it is better to be cautious. Using too much rubbing compound can make the situation worse.
2. Polish Removers
It is easy to guess from the name how to polish removers work. Polish compounds are not the best car deep scratch removers. Polish removers do not remove the scratches, technically. The formula in these removers adds a shiny coat over the scratch. The polished finish hides the blemish, but it does not remove them.
Polish removers are not capable of dealing with deep scratches. Its formula cannot hide the damage from a deep gash.
3. Paint Pen
Paint pens are also known as touch-up paint pens. These are used for deep scratches that cannot be fixed with a car scratch remover. Car scratch removers can only do so much. Those are best for surface-level blemishes.
If the scratch is too deep and you can feel it with your fingernail, it is time to use the touch-up paint pen. You need the pen to touch up the paint so it is covered up properly. Otherwise, there is a risk of rust on the scratched area.
Since touch-up paint is used to cover deep scratches. So, make sure you choose the paint pen color according to the color of your car paint job. If the paint does not match, it will be evident that a scratch was on the vehicle. Pick the best car scratch remover pen in the color of your car.
4. Bottle Size
Car scratch removers are not super expensive. But still, there is no use in buying a big bottle if you do not use it. The contents of the bottle will just expire if you leave it on the shelf of your garage. The removers are also mostly in liquid form. So, there is the risk of the car scratch removers drying up before you have to use them again.
If you need to work on a single scratch on your car, it is better to get a small bottle. If there are several scratches, then go for a bigger one. Avoid buying large bottles of car scratch removers if you have no use for them.
5. Consistency
Sometimes, car scratch removers have wax or silicone content in them. The consistency will be much runnier without any wax or silicone in the car scratch remover. They do last longer most of the time, but the application process is more complicated.
On the other hand, car scratch removers with wax or silicone are thicker. The thick consistency of those scratch removers makes it easy for you to apply them. But they do fade faster. It depends on your preference of which type of scratch remover you wish to use.
6. Application Process
Different car scratch removers have other processes of the application. Read the instructions thoroughly before you decide to buy any car scratch remover. Some removers come with the complete kit. You will have everything you need right in the pack.
Some scratch removers can only have the remover and may require you to get some extra stuff. You might need microfiber towels, clothes, or towels for any regular scratches and sandpapers for deeper scratches. Check which supplies to buy before buying a car scratch remover.
7. Price
Car scratch removers are pretty cheap. You can find a good bottle of car scratch remover at $15-20. Even a premium car scratch remover kit will not cost you more than $50. Hence, treating most car scratches at home is better than rushing to the repair shop. Paint correction is not a cheap service.
Why Use A Car Scratch Remover
You might think that no matter how good the product, the best car scratch remover cannot compete with a professional. In a sense, you are right. But most car scratches are treatable just fine in the comfort of your garage or home workshop.
You just have to invest time in finding the right product before removing scratches from your car. Hence, these car scratch removers cost very little. A professional scratch removal will cost you a lot. You can have an impressive result with a good car scratch remover.
Indeed, some scratches cannot be removed without professional help. Do not take on more than you can swallow. If the damage seems too severe, it is better to seek professional help instead of using DIY car scratch removers.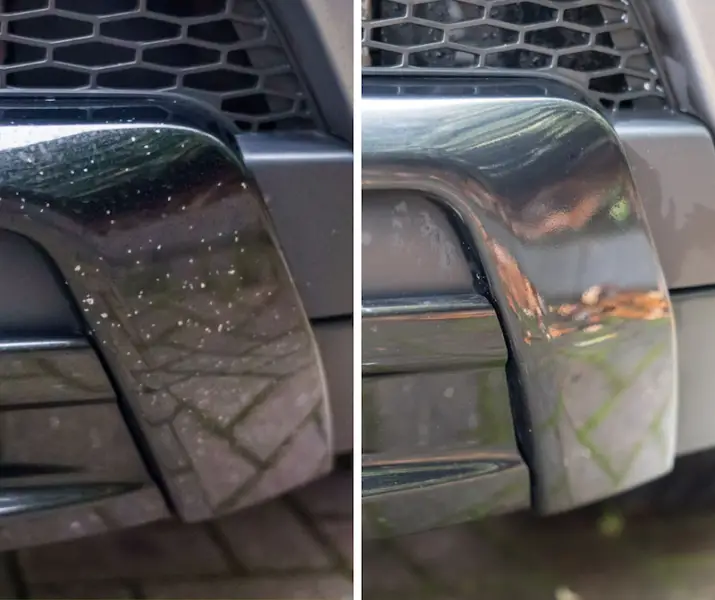 What Happens If You Do Not Remove Car Scratches
Car scratches can seem pretty harmless, and in many cases, they are. But the worst car scratches can do more damage than you can imagine. Surface-level scratches are fine, but they can decay over time. Deeper scratches can often become paint scratches.
Paint scratches are when the color coat of your car is peeled off, and you can see the metal underneath. If you leave paint scratch untreated, it can eventually rust.
Any rusting on your car is not a pretty look. Moreover, it can spread over time and damage the metal. If a component in that area is damaged, you will have no choice but to repair that component. It will become a very costly repair.
A simple scratch can turn into a paint scratch pretty soon. A scratch makes that surface of your car vulnerable. The next time anything comes in contact with that scratch (i.e., small debris), it can turn into a paint scratch.
Instead of ignoring a scratch, try to fix it before it becomes a bigger problem. A scratch will cost around $50 to resolve, but if you let it fester, the damage can lead to thousands of dollars in the repair cost.
Bottom Line
Fixing scratches on a car is not a difficult job. All you need are the right products and some patience. Try the best car scratch removers from our list above. Make sure you follow the instructions correctly.
You will be able to remove any scratch from your car's paint job in no time. It would also save you a trip to the mechanic. With a final coating of wax, your car will be as shiny as new.
FAQs
What Is The Best Car Scratch Remover
That is a question of preference. People can find different brands of car scratch removers suiting their tastes. Thus, we would like to recommend Chemical Guys VSS Scratch and Swirl Remover. It can remove any scratches, swirls, or watermarks effectively. Also, you are left with a beautiful glossy finish. The other scratch removers from our list above are also commendable.
What Is The Best Scratch Remover For A Black Car
Using scratch removers on a black car is not that different than any other paint color. You can use the Turtle Wax rubbing compound from the list above, like the Carfidant Black Car Scratch Remover.
How To Remove Scratches From Car
You can use any car good car scratch remover to remove unwanted scratches from your car. If the scrape is too shallow, a polish compound might work just as well. If you think it is not the cup of your tea, take the car to a workshop for a scratch removal or a paint job.
How To Fix Scratches On A Car
You need a car scratch remover kit to fix scratches on a car. Use sandpaper on the scratch first. Then apply some rubbing compound to fix the scratch. You can finish off the scratch removal process with a wax coating. You can also watch tutorials on DIY car scratch removals.
How To Buff Out Scratches On Car
Follow the simple process of removing car scratches on a car to buff them out. You can sand the scratch(s) and use rubbing compounds, buffers, or touch-up paints to fix the scratches. Pick any of the best car scratch removers from our list and buff out scratches from your car in no time.
How To Fix A Deep Scratch On A Car
Fixing deep scratches on a car differs from regular scratches. It requires much more time and dedication. We recommend car scratch removers with rubbing compounds for removing deep scratches. You can always take the vehicle to a professional if you are not confident about your scratch-removing skills.