Solar Panels
Karma Automotive are due to fully reveal the new Revero on the 8th September this year. Being, essentially, the successor to the Fisker Karma, this hybrid car will feature solar panels on its roof which, according to the company, can be used to power the whole drivetrain.
Solar panels have also been featured on other cars, such as the Nissan Leaf (when it was offered as an optional extra), but they have never been available to actually run the car itself. Instead, they powered small in-car electrical accessories.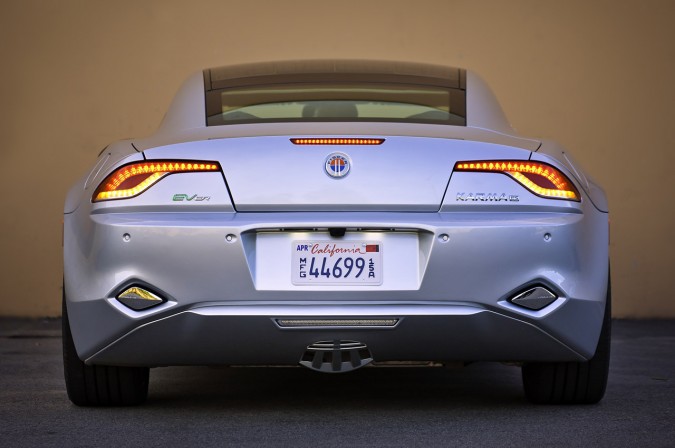 Efficiency
Don't get too excited though. While there are no official statistics around them, it is not expected to be too impressive. The company have suggested that even a couple of days in bright sunlight will generate only a small amount of electricity, and it is being produced in sunny California… It is still quite far from being able to efficiently power a car from the sun – however, it is certainly one of the first major steps in being able to run a car from entirely renewable energy. That's a fantastic breakthrough for the environment. But how will it be to drive? We don't really know, yet – but the original Fisker received praise for its good looks and impressive straight line performance. So the new car should have a good base to go from.
Design
The design is rather stunning – it's almost exactly the same as the old Fisker, but that's not bad itself. To be honest, the shape reminds me a lot of an RX8: not too much of anything, yet stunning in its own right. Each Karma badge is hand-painted, one by one, to add a touch of individuality to the car company. The interior will feature a "simple, intuitive and beautiful" infotainment system which, based on the company's mysterious website, really does appear easy to use.
Launch
The coming launch is exclusively for the US markets – we cannot expect to see the Revero here in the UK until late 2018.
We have not (yet) been informed of performance statistics, although it has been hinted that both these and the maximum range of the car whilst using pure electricity to run will be improved from the last model.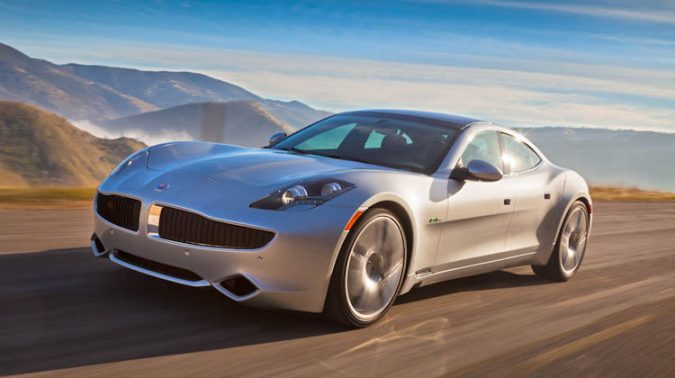 The original Fisker was fitted with a turbocharged 2.0 litre inline-4 engine, which could produce 260 bhp, and also two rear electric motors, combining to kick out 402 bhp! The hybrid system could travel for up to 30 miles on electricity alone. We don't know how much improvement has been made, but we can surely expect better – in whatever way the company choose to be most fitting.
This Time, Will it Work?
Karma Automotive are entering a market which is really beginning to take off: the market for electric/hybrid cars. As a small company, which is built on the ashes of a business which failed to get enough funding, it will need to hit the ground running to make its car a success.
With the Revero, I think they have a chance.